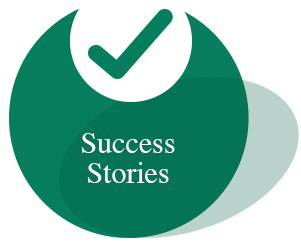 Since 1981, CCDC has supported the growth of small business owners by providing long term, fixed rate financing for capital expenditures.
We've accomplished this while providing exceptional service and quick turnaround. We understand a loan is essential, and we are committed to identifying and securing the best possible lending option for you.
Goo-Goo Express Car Wash

"CCDC understands and enhances small business relationships. Without them, we would not be able to grow as quickly as we have. We value their partnership every step of the way."

— Phil Wise, COO

Rick Hinderer Knives

CCDC in partnership with Tim Norris and Columbus First Bank financed a new building and equipment for Rick Hinder Knives in Shreve, OH using the SBA 504 loan program. Rick Hinderer Knives manufactures an assortment of knives and sells them across the United States. The SBA loan closed December 7, 2015. Congratulations Rick and his wife Lori for their business expansion and Tim for the business partnership!

Virtue Salon

In September, CCDC closed an SBA 504 loan for Virtue Salon; a Vegan, eco-friendly, sulfate free, paraben free, and gluten free beauty salon in Clintonville. The business needed to expand its space to support client growth, so it purchased and improved a larger building across the street from its existing location. Mike D'Arienzo with JPMorgan Chase Bank was our banking partner for the 504 transaction. Congratulations to Melanie Guzzo, owner of Virtue Salon!

Tradesman Group

CCDC, in partnership with Mike D'Arienzo at JPMorgan Chase, used the SBA 504 Loan Program to finance the purchase of land and construction of a new building in Plain City for The Tradesmen Group, a construction contractor specializing in the rehabilitation and preservation of historic buildings.

Congratulations to Tradesmen's owner, Melissa West, for this new location!